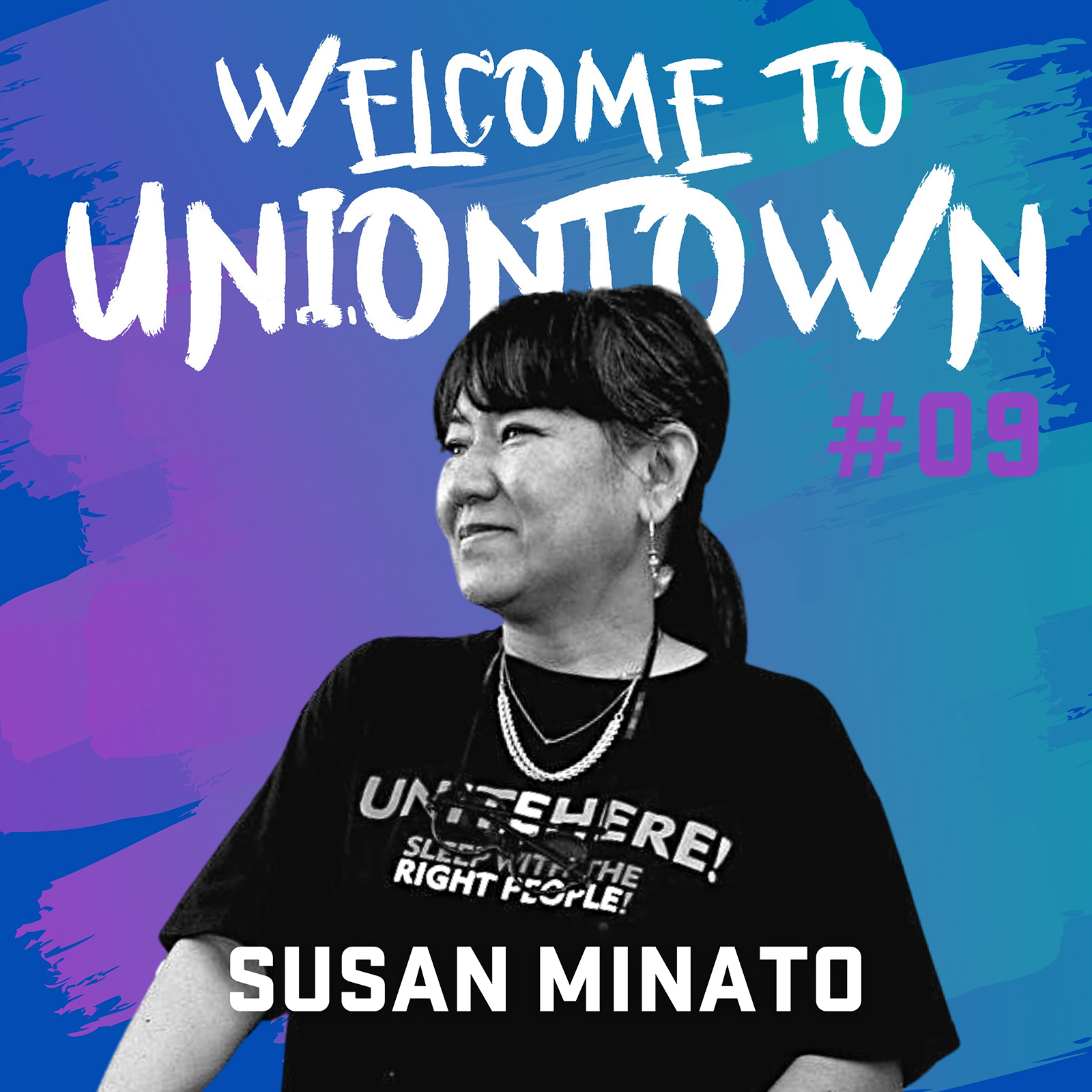 Kicking off API History Month, we're joined by co-president of UNITE HERE Local 11, Susan Minato, on this episode of Welcome to Uniontown. We learn about how her career took her from labor lawyer to labor organizer, her philosophy behind her organizing, her thoughts on how our country can address anti-Asian hate crimes, and her message for the LA Fed's Policy Director, Rob Nothoff.
A podcast from the Los Angeles County of Labor, AFL-CIO.
Produced by Hugo Romero, Christian Castro, and Scarlett Ying
Sound Editing: Jared Batty (of IATSE Local 33)
Music: The Nightwatchman - Union Town. Special thanks to Tom Morello (of Rage Against the Machine and proud AFM Local 47 union member) for providing us with the music from his solo project.
Art: Otha Davis III aka Vakseen